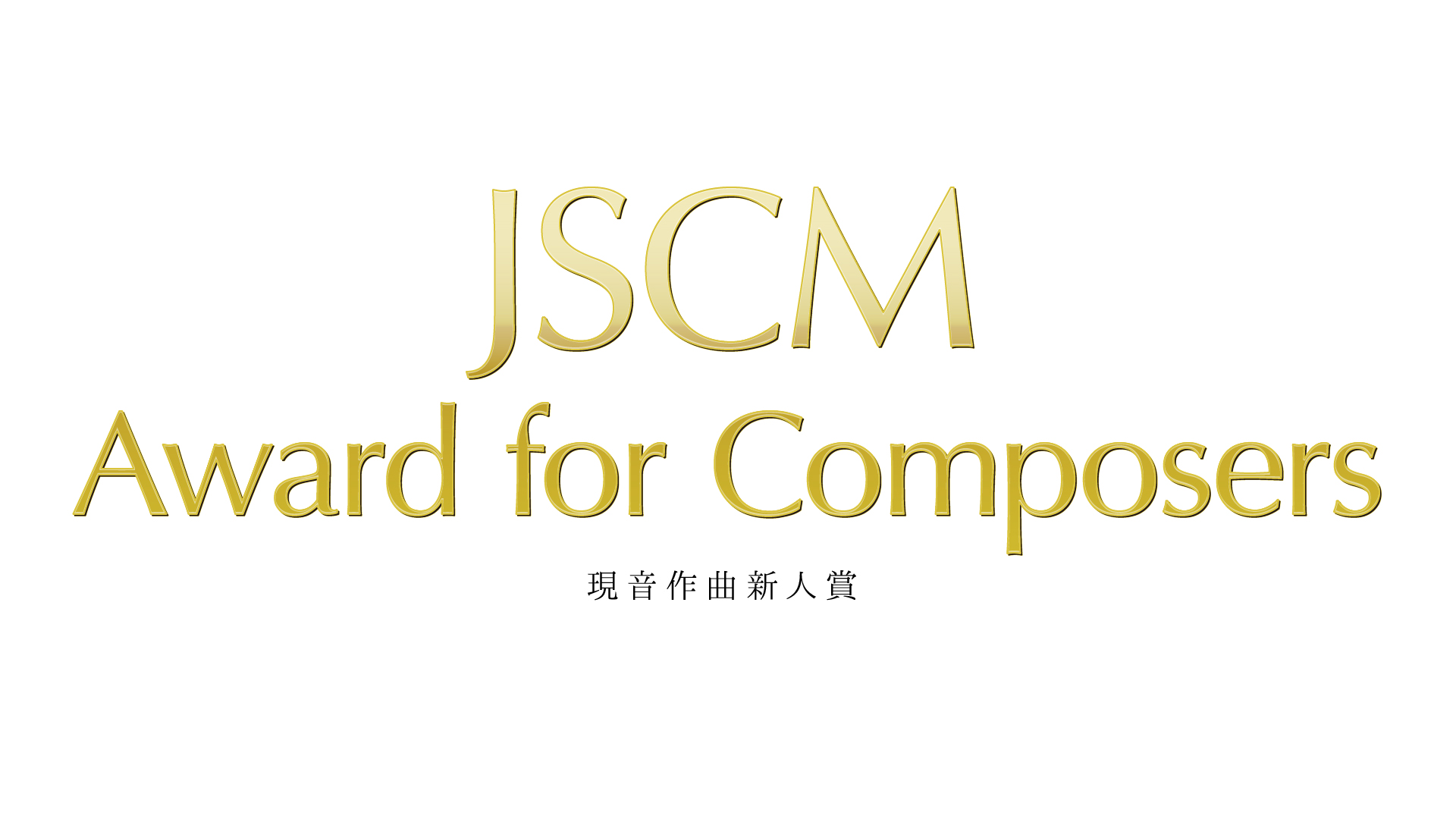 38th JSCM (Japan Society for Contemporary Music) Award for Composers
Application Guidelines
Jury
MORITA Yasunoshin (Chair), NIIGAKI Takashi, FUKUI Tomoko
Theme: Beyond differences and distances
Living today in a world characterized by diversity, we cannot but confront differences and distances of various kinds in our lives. This is as true for composers of highly abstract art music as for anyone.
Assuming that one of the aims of composer in creating music lies in inviting audience sympathy with their works, one may take 'differences' and/or 'distances' as a theme of composition. This is simply because these states are commonly experienced by composers, performers and listeners today.
In this competition, the applicant composers are encouraged to exploit some 'difference(s)' and/or 'distance(s)' in their compositions. The 'difference' or 'distance' can be of any kind: for example, in timbre, in the cultural background of instruments, in musical character, and so on. These 'different' elements are expected not simply to be juxtaposed, but to be integrated into a meaningful whole.
– MORITA Yasunoshin, Jury Chair
Rules and Regulations
Instrumentation
Any duo or trio taken from the list of instruments below.
1 Flute (doubling piccolo and alto flute)
1 Clarinet (doubling bass clarinet)
1 Violin
1 Viola
1 Violoncello
1 Piano
1 Guitar (It is not possible to use amplifier)
1 Accordion

* It is not possible to use electronics.
* Piano extended techniques (such as muting or preparing) are not permissible.
* In principle, pieces should not require a conductor. However, the jury may consider allowing a piece to be conducted only at the request of the performers. The composer's wishes will not be taken into account on this point.
Maximum duration of submitted compositions
15 minutes
Application Period
Monday 23 August 2021 and Wednesday 8 September 2021 (23:59 JST)
Eligibility
All ages and nationalities are welcome to apply. Previous winners of the JSCM Award for Composers are not eligible, nor are full members of the JSCM (Associate Members are eligible).
How to Apply
You should apply via the application form.

Application Fee
10000JPY for each composition.
PayPal




Please contact the Japan Society for Contemporary Music by e-mail.

Bank Transfer


The amount should be paid by bank transfer. The applicant is also responsible for all associated bank fees. In addition to each remittance fee, the bank charge of 3000JPY for MUFG Bank, Ltd. is needed.
Bank name: MUFG Bank, Ltd.


Branch name: Gotanda Branch (Branch Code: 537)


Account number: 0657350
Swift Code: BOTKJPJT


Account Name: Japan Society for Contemporary Music
Please be advised of the following
a. The submitted composition must not have been publicly performed.
b. Each composer may submit multiple entries.
c. Compositions which have been submitted to the JSCM Award for Composers in previous years but have not been selected as a finalist may be submitted again this year.
d. The score must be submitted anonymously, with only the title written on it. Nothing that might identify the applicant can be written on the score.
e. The score may be photocopied in monochrome, hand copied with black ink, or printed with notation software.
f. No additions or changes may be made to the score after it has been submitted.
g. As a safeguard in the unlikely event of accidental damage or loss, the composer should retain a copy of their score.
h. As a general rule, the application documents will not be returned. If you wish them to be returned, please advise us in advance (there will be an additional cost for returning the materials).
i. Under no circumstances will the application fee be refunded.
j. The organisers will not be able to pay for the travel or accommodation costs, or a per diem, for any composer attending the concert.
Inquiries
If you have any questions about the Prize's rules or regulations, please contact the Japan Society for Contemporary Music by e-mail (please clearly indicate your name and contact details so we can respond to you).
Judging Process and Performance
Four pieces will be chosen from the submitted works. The four finalists will be announced on the JSCM website in Mid-October 2021, and all applicant composers will informed directly. The selected pieces will be performed in concert (as detailed below), and the prize-winning composition will be chosen after the performance.
Gen-On Music of Our Time 2021: 38th JSCM Award for Composers Finalists
Date: Friday, 26 November 2021
Venue: Tokyo Opera City Recital Hall
Awards
The 38th recipient of the JSCM Award for Composers will receive a certificate and 150000JPY (in the case of multiple joint winners, the prize money will be divided). Furthermore, if the recipient wishes to join the Japan Society for Contemporary Music, they will be admitted without the normal screening process.
Presentation
The above prizes will be announced and awarded at the end of the concert.
Inquiry
Japan Society for Contemporary Music
7-19-6-2F Nishi-Gotanda
Shinagawa-ku
Tokyo 141-0031
Japan
Tel. +81-3-6417-0393
Fax. +81-3-6417-0394
E-mail: iscm-japanese@jscm.net