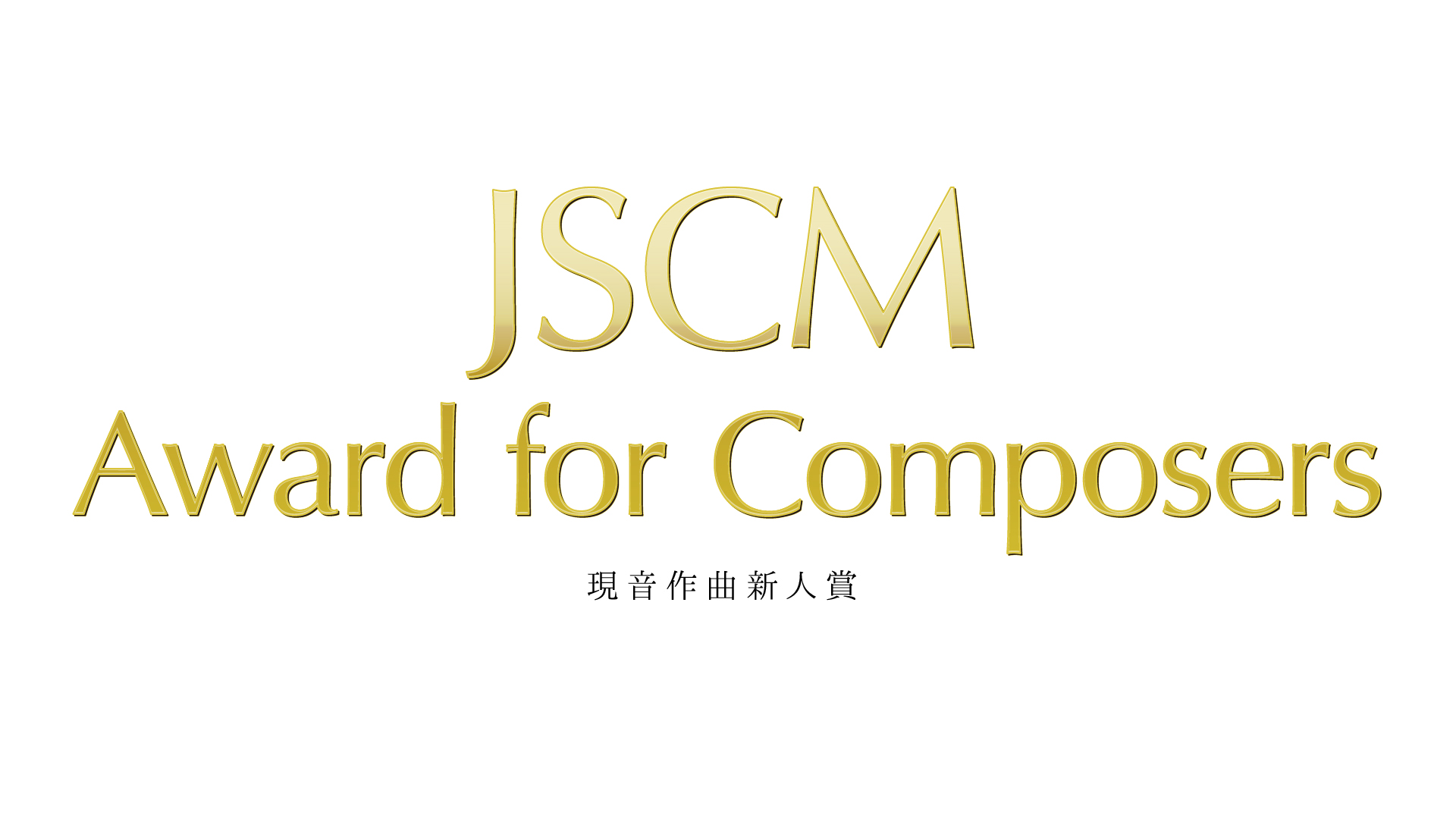 33rd JSCM (Japan Society for Contemporary Music) Award for Composers
Application Guidelines
Jury
Hiroyuki Yamamoto (Chair), Takashi Niigaki, Tomoko Fukui
Theme: Traditional Japanese instruments
This edition of the JSCM Award for Composers takes as its theme the traditional instruments of Japan. These instruments have a unique history and pose difficult challenges, but offer composers the chance to traverse under-explored paths. We are looking for interesting pieces with creative approaches to these instruments.
– Hiroyuki Yamamoto, Jury Chair
Rules and Regulations
Instrumentation
a) 1-3 players, chosen from among Biwa (satsuma and chikuzen), Shamisen (hosozao, ch_zao, futozao), Koto (13-string, 17-string, 20-string); or
b) those same instruments plus any one standard western orchestral instrument; or
c) a duo or trio including at least one of the above three Japanese instruments plus one other traditional Japanese instrument.
Either Japanese or western percussion is permitted, but only with a small setup. If you would like to write for any other instrument or combination not listed above, please contact the organisers.
Maximum duration of submitted compositions
15 minutes.
Deadline
Applications sent from abroad must be received between 3-28 October 2016. Applications sent from within Japan will be accepted if they are postmarked no later than 28 October 2016.
Eligibility
All ages and nationalities are welcome to apply. Previous winners of the JSCM Award for Composers are not eligible, nor are full members of the JSCM (Associate Members are eligible).
How to Apply
Please gather all of the following documents and send them (or deliver the, by hand) together in one envelope.
1. 3 copies of the full score
2. Application form (Include all of the following information on a piece of paper):
1. Full Name
2. Date of Birth
3. CV (max. 150 words)
4. Title of the Submitted Composition
5. Year of Composition
6. Programme Note (max. 150 words)
7. Instrumentation
8. Duration of Composition
9. Address, Telephone Number, Fax Number, Email Address
3. Self-addressed and stamped enveloped (if you want your scores returned to you)
4. Copy of the proof of payment of the application fee (see below for details)
Application Fee
10000JPY for each composition.
PayPal




Under Construction.

Bank Transfer


The amount should be paid by bank transfer. The applicant is also responsible for all associated bank fees. In addition to each remittance fee, the bank charge of 2500JPY for Sumitomo Mitsui Banking Corporation (SMBC) is needed.
Bank name: Sumitomo Mitsui Banking Corporation (SMBC)


Branch name: Mejiro Branch (Branch Code: 677)


Account number: 6360842
Swift Code: SMBC JP JT


Account Name: Japan Society for Contemporary Music
Send application materials to: JSCM Award for Composers (address below)
Please be advised of the following
a. The submitted composition must not have been publicly performed.
b. Each composer may submit multiple entries.
c. Compositions which have been submitted to the JSCM Award for Composers in previous years but have not been selected as a finalist may be submitted again this year.
d. The title and composer's name must be written clearly on the score, and must be the same as what is written on the application form.
e. The score may be photocopied in monochrome, hand copied with black ink, or printed with notation software.
f. No additions or changes may be made to the score after it has been submitted.
g. As a safeguard in the unlikely event of accidental damage or loss, the composer should retain a copy of their score.
h. As a general rule, the application documents will not be returned. If you wish them to be returned, please advise us in advance (there will be an additional cost for returning the materials).
i. Under no circumstances will the application fee be refunded.
j. The organisers will not be able to pay for the travel or accommodation costs, or a per diem, for any composer attending the concert.
Inquiries
If you have any questions about the Prize's rules or regulations, please contact the Japan Society for Contemporary Music by e-mail, fax, or post (please clearly indicate your name and contact details so we can respond to you).
Judging Process and Performance
Four pieces will be chosen from the submitted works. The four finalists will be announced on the JSCM website in mid-November 2016, and all applicant composers will informed directly. The selected pieces will be performed in concert (as detailed below), and the prize-winning composition will be chosen after the performance.
Exhibition of Contemporary Music 2017: Japanese String Project (tentative title)
Date: Friday, 3 March 2017
Location: Shibuya Cultural Centre Owada Densho Hall (6th Floor)
Performers: Nanae Yoshimura (koto), Junko Tahara (biwa), Tetsuya Nozawa (shamisen), Rieko Fujitaka (biwa), and others
First half: 33rd JSCM Award for Composers Finalists
Second half: 'Approaches to Japanese String Instruments' (approximately five pieces by Japan Society for Contemporary Music member composers)
Awards
JSCM Award for Composers – The 33rd recipient of the JSCM Award for Composers will receive a certificate and 150000JPY (in the case of multiple joint winners, the prize money will be divided). Furthermore, if the recipient wishes to join the Japan Society for Contemporary Music, they will be admitted without the normal screening process.
Togashi Prize – The judges will also award the Togashi Prize, an encouragement prize. The recipient of the Togashi Prize will receive a certificate and 100000JPY (in the case of multiple joint winners, the prize money will be divided).
Presentation
The above prizes will be announced and awarded at the end of the concert.
Mailing address for submissions.
Japan Society for Contemporary Music
#501 Yama-Ichi Bldg.
2-5-7 Higashi-Gotanda
Shinagawa-ku
Tokyo 141-0022
Japan
Tel. +81-3-3446-3506
Fax. +81-3-3446-3507
E-mail: iscm-japanese@jscm.net